One-Click Car Hire with your Villa Rental Booking
When you are looking at North Cyprus villas for rent, you should also look at car hire, to make the most of your precious week or more in the Cyprus sunshine!
North Cyprus car hire is very reasonable at around £20 a day, and best of all, the driving is really easy, as in North Cyprus, you drive on the same side of the road as the UK.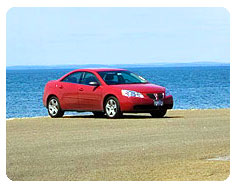 Booking Your North Cyprus Hire Car
A North Cyprus rental car makes life so much easier, from buying supplies at the local market for your North Cyprus holiday villa, to exploring the golden beaches or beautiful Five Finger Mountains.
By booking your car hire with Amy Villas in advance, you can save money.
Just click on the car hire option when booking your Amy Villas holiday villa in Northern Cyprus.
Here is the screenshot from Amy Villas booking form:
Collecting Your Hire Car at Ercan International Airport, North Cyprus
While most car rental companies are based in Kyrenia, you can collect your hire car at Ercan International Airport within minutes of retrieving your luggage, and drive straight to your North Cyprus holiday villa along uncrowded roads. You can select where to pick up your car hire with a single click on the booking form.
Your North Cyprus Hire Car Delivered to Your Door
If you prefer to take a taxi to your holiday villa in North Cyprus, we can deliver your hire car to your door.
Amy Villas Car Hire Deals
By pre-booking your car hire with Amy Villas, you get a much better deal and a better choice of car than if you book on arrival. Our prices include what others hire car companies charge as extras, including:
• Zero excess
• CDW included in your price (not extra)
• Free child seats if pre-booked
• Unlimited mileage
• 24 hour road side assistance and recovery service.
During the heat of a North Cyprus summer, air conditioning in your car is as essential as it is in your holiday villa in Northern Cyprus. Hire cars from Amy Villas are drawn from a modern fleet, with both manual and automatic air-conditioned cars, ranging from compacts to 4x4 jeeps.
Driving from South Cyprus to North Cyprus
Most North Cyprus car hire firms will collect you from either Larnaca or Paphos airport and drive you over the border to your hire car. You simply sit back and dream of your ideal Northern Cyprus villa holiday; your driver will take care of the border formalities!
If you are flying into Larnaca Airport, we can arrange your private taxi transfers from Larnaca Airport to our car hire office in centre Kyrenia, where you can pick up your car and drive to your villa yourself. This option is also available in our booking form.
If you choose to fly into a south Cyprus airport and drive to you villa holiday in North Cyprus, you will need to advise your car rental firm and also buy additional insurance at the border. Since this insurance is third party only, you will be liable for any damage to the car while in North Cyprus, and will not have access to any breakdown services. For these reasons, Amy Villas always recommend you hire a car in North Cyprus. If you still wish to hire from the airport, we recommend this local car hire company, which allows their cars to be passed to North Cyprus.
If you want to visit south Cyprus from your base at your holiday villa in Northern Cyprus, you will need to park in North Nicosia and walk over the border. At the present time, you cannot take a North Cyprus hire car into south Cyprus.
Amy Villas: Add Car Hire to Your Villa Rental Booking with ONE-CLICK
For the best villas to rent in Northern Cyprus, look no further than Amy Villas, where the prices are so good, you won't need to drive a hard bargain! Amy Villas booking system is so easy - you can arrange your car hire and airport transfers with one click.